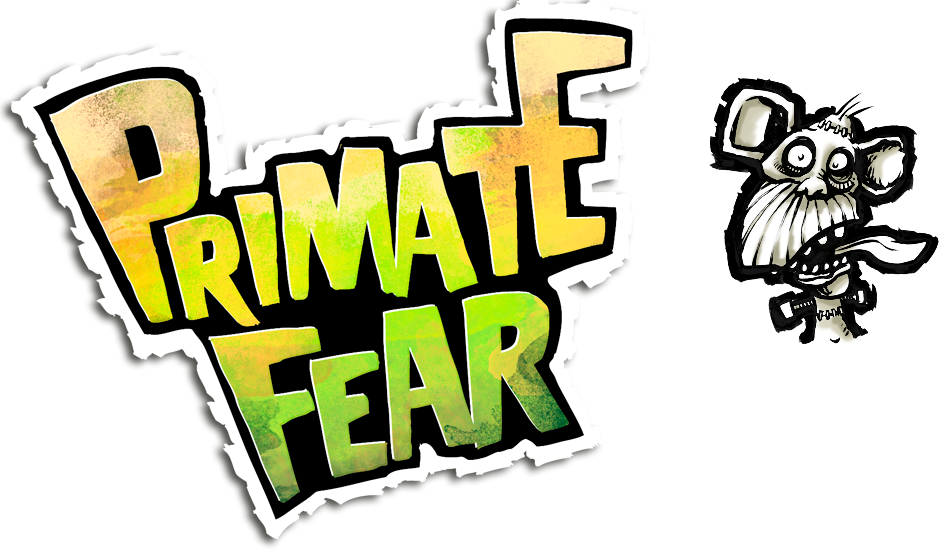 When you work in a junkyard, life is usually slow and dull. But not anymore! Apparently the junkyard was built on top of old cemetery, and most likely a haunted one. Reanimated body parts from on old monkey have started to turn up. As they are reassembling themselves you realize that whatever will come to life, it can't be good. If you can only build a tower of junk quicker and higher than your colleagues can, you might survive whatever is coming after you. It's time of the wreckoning!
Components
Spank the Monkey – Primate Fear includes 120 cards, a Frankenmonkey die, 7 Frankenmonkey bodyparts, the Frankenmonkey assembly slab, an oversized Monkey height chart, six player tokens, a Frankenmonkey token and a rule booklet.
Winning
Whoever builds a tower of junk and is the last to stay away from Frankenmonkey wins the game. But do not forget trying to tip over your opponents' towers and protecting your own from their attacks. If you run out of cards in the deck, the Frankenmonkey win
Frankenmonkey
Whenever a card is played with the Monkey Part symbol, take a new monkey body part and put it on the Frankenmonkey board. When all six body parts are assembled on the board Frankenmonkey comes alive. Put the Frankenmonkey marker on height 1 on the Monkey Height card. If Frankenmonkey is already on the board when a Monkey Part symbol is played, move Frankenmonkey up one step. Should any body part be removed from the board Frankenmonkey will not eliminate players and not move at the end of a players turn until he is fully reassembled and all body parts are on the board again. Frankenmonkey will also climb up and down its pile of junk during the game as a result of different cards being played. Frankenmonkey cannot climb above height 25 or below height 1.